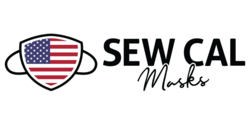 The Florida Department of Health in Monroe County have reported two additional autochthonous dengue fever cases.
There are now 17 locally acquired dengue fever cases statewide in 2020 and 16 in Monroe County.
In addition to the 17 local transmission cases, Florida has reported 29 travel-associated cases in 2020.
Dengue is a virus spread through mosquito bites through the Aedes Aegypti mosquitoes which also spread chikungunya and Zika virus. Most people infected with dengue have mild or no symptoms. Those that do develop symptoms recover after about one week.
The common symptoms of dengue are fever and one or more of the following symptoms: headache; eye pain (typically behind the eyes); muscle, joint, or bone pain; rash; nausea and vomiting; or unusual bleeding (nose or gum bleed, small red spots under the skin, or unusual bruising). Severe dengue can occur resulting in shock, internal bleeding, and death. If you or a family member develop the mentioned symptoms, visit your health care provider or local clinic.
BRAIN EATING AMOEBA CASE, AKA NAEGLERIA FOWLERI, CONFIRMED IN HILLSBOROUGH COUNTY
MIAMI DADE MAYOR CARLOS GIMENEZ: PROTESTS 'HAD A LOT TO DO WITH' THE RISE IN CORONAVIRUS
USF TEAM'S COVID-19 DRUG DISCOVERY STUDY INCLUDES HEPATITIS C DRUG, BOCEPREVIR
Aedes aegypti mosquito merchandise