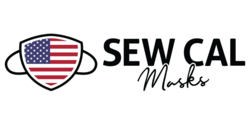 COVID-19
The number of COVID-19 cases reported in the State of Florida has topped 200,000 after reporting more than 10,000 cases in consecutive days this weekend.
Of the more than 70,000 tests performed Saturday, 10,059 new positive COVID-19 cases were reported (15%).
This brings the total to a total of 200,111 cases. 29 Florida resident deaths related to COVID-19 were also reported, bringing the state death toll to 3,731.
West Nile virus
In Miami-Dade County, officials have now reported 18 human West Nile virus (WNV) cases since May. Miami-Dade's first two cases of West Nile virus were detected in May. On June 11, health officials reported two more cases of the virus.
On June 25, 10 more residents were confirmed to have the virus. 4 more were this past week.
A large number of cases are asymptomatic positive blood donors.
Dengue fever
South Florida has also seen a number of locally acquired dengue fever cases. In 2020, 11 cases of locally acquired dengue fever have been reported in Miami-Dade and Monroe (10) counties, with onsets in February, March, and June. One case was reported in a non-Florida resident.
BRAIN EATING AMOEBA CASE, AKA NAEGLERIA FOWLERI, CONFIRMED IN HILLSBOROUGH COUNTY
Hepatitis A
Forgot about hepatitis A? The outbreak in Florida continues.
In June, Florida saw more than 70 additional cases, bringing the outbreak total for 2020 to 675.
Since the outbreak began in early 2018, 4,634 hepatitis A cases and 67 deaths.
In 2020, Duval County has seen the most cases with 163, followed by Volusia (58), Brevard (47) and St Johns (37).
The DOH says the COVID-19 pandemic is affecting health care seeking behavior, which may be impacting the diagnosis and reporting of hepatitis A cases.
MIAMI DADE MAYOR CARLOS GIMENEZ: PROTESTS 'HAD A LOT TO DO WITH' THE RISE IN CORONAVIRUS
NASCAR'S JIMMIE JOHNSON TESTS POSITIVE FOR COVID, WILL MISS BRICKYARD 400
FDA ADVISES CONSUMERS NOT TO USE HAND SANITIZER PRODUCTS MANUFACTURED BY ESKBIOCHEM
SURVEY FINDS ALMOST 80% OF AMERICANS SUPPORTED STAY-AT-HOME ORDERS AND NONESSENTIAL BUSINESS CLOSINGS RELATED TO COVID-19