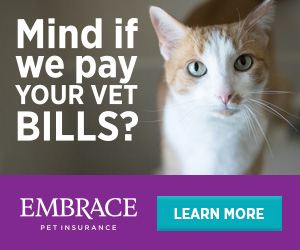 Pet Paradise, a Fla.-based comprehensive pet services provider offering boarding, day camp, grooming and veterinary services, is opening its second Tampa-area resort in Lakewood Ranch at 10411 Portal Crossing. The opening is scheduled for July 2019.
"At Pet Paradise, our goal is to create a safe, clean and fun environment for our dog and cat guests and peace of mind for their owners. Our new resort in Lakewood Ranch is our latest model and features design enhancements and amenities directly related to customer and employee feedback," said Pet Paradise President & CEO Fernando Acosta-Rua. "The added comforts in our new resorts give owners a more personalized experience for their pets."
Pet Paradise Lakewood Ranch highlights include Tiny Town (a section of the resort just for dogs under 30 pounds), a veterinary clinic offering seven-day a week medical care, a separate dog park with all-day camp play, VIP camp drop off, covered porches, shade structures, trees, indoor-only accommodations and a splash area.
Like existing Pet Paradise locations, Pet Paradise Lakewood Ranch will have an on-site, live-in team member, spacious, climate-controlled indoor / outdoor suites, synthetic grass play areas, auto-fill water bowls with fresh water systems, a bone-shaped swimming pool and peaceful / private cat condos. Pet Paradise operates one resort in the Tampa area in Wesley Chapel.
"At Pet Paradise, we pride ourselves on performing a variety of vital pet services, making it easy for pet owners to provide their beloved pets veterinary services, day care, boarding and grooming in one location," said Acosta-Rua. "Pets are an important part of our families, and we are committed to offering quality, convenient services to our pet guests and their owners."